It's a bit of a roodie doodie word for lady parts
let the good times roll indeed...…..
​
I suppose there are some folks who haven't come across us before......but of course many here do.....but introductions all the same are only polite for anyone who is new to our little reports...….so, here`s just a little bit about us...….
We are Carole and Tom...…..and this is us on our December trip last year at the Mall at Millenia....one of our favourite places in Orlando...……
​
I am a very happy homemaker....or stay at home mum as I do like to think of myself still......yes, our boy is now 25 but still...….it`s a good job to have. Being a mum is my biggest success in life, although Tom says being the greatest wife is also an accomplishment
......yes.....anyone who wants to leave now as it`s too schmaltzy can do of course...…..
there is more...….lol...….I`m very lucky and never forget it......I`ve been a lady of leisure for many years now and the desire to ever go back into the rat race of work has never crossed my mind.
Tom retired early almost two years ago from his business and since then we have happily travelled to America often......being retired suits us down to the ground...….we do spend almost waking and sleeping minute together and love every second of it......we very rarely row and if we do it`s over something simple like "you can`t be watching sci fi again" but, we have a good giggle together and laugh a lot......which helps anything.
We pass our time when not travelling with many things.....spending time with friends is important to us and we enjoy helping out at church events and charities local to us.....not as much as we`d like, but do what we can. We love having days out anywhere even if it is walks along the beach, we love doing things to the house and we managed a lot last year, most of it done while we were away which was lovely......and sometimes, yes, we do sit in and simply watch tv
This trip we are missing our wonderful son Kyle...….he was with us in December of course, and anyone who read the trip report knows he was poorly at the end.....but didn't take away from the fact we had a wonderful trip together. We do miss him when he`s not with us....but he has his own life and we genuinely love the fact he still wants to travel with us at the age he is. Some friends would love their kids to go on a trip with them...and of course some wish their kids would stop coming with them!!!! Even when he`s married we hope they'll still come with us...….
This was us on our December trip...…….

WHEN AND WHERE ARE WE GOING​

And it does feel like home.....
We love Florida......not just Orlando, but we adore Universal Orlando Resort and everything it has to offer us......amazing parks and hotels all make it the perfect location for us...…
We stay exclusively onsite here and spend quite a bit of time in the parks......we also always have a car and travel around Florida, usually within a journey of two and a bit hours or so.....anything else we would stay overnight...…
There is so much to see around and outside the bubble of the parks...…
We never spend all day in any park, or very rarely.....our trips won`t suit everyone, but for us they`re perfect.....we can spend a few hours in the morning going round one or both parks, picking and choosing what we ride. Then we can go get changed and head out somewhere for the afternoon......or go spend a whole day away to somewhere like St Augustine where we do plan to visit this time again.....so we are spoiled for choice for places to go and things to do.
One thing I am always asked.....why don't you go to Disney. I agree most brits do come over here for Disney, but we last went over 10 years ago.....not knocking Disney, it just doesn't have anything we want to see......although the new SW stuff has certainly piqued Tom`s interest as he is a massive fan of that type of genre and would love this. But, crowds like that aren't fun......so no plans to go and see it....although I think we would consider booking the hotel at some point to at least experience some of it.....other than that, I can`t see us going back to Disney anytime soon.
We may however visit Disney Springs as we have no clue what`s there now as we last visited in 2008....so I know lots has changed and we`ve been told there are some very nice restaurants now....so a visit may be on the cards this time.
So this year we are fortunate to have four trips to Orlando planned......and this is the first of two and a bit stays at Sapphire Falls...…..
I say two and a bit as we have this upcoming March trip for 14 nights, we are back in May at Sapphire Falls for another 14 nights, then September we will enjoy a slight split stay.....around 24 nights at RP, then move over to Sapphire for the last 5 nights or so as we do enjoy it here...….December will be fully at RPR...…so, that's the two and a bit part...….
This hotel will be three years old this year and still looks as beautiful as the day it opened in July 2016.......Although we had exclusively stayed at RP up till then, we knew we would stay here at some point and after we were given a tour of the whole property we thought it was just lovely.....it is a very warm and welcoming hotel with wonderful facilities.....and the staff are again, wonderful.
As to exactly when, we will arrive on March 9th and stay till the 23rd...….we went at the same time last year for 10 nights and just found it wasn't long enough to do everything we wanted to do.....although I guess no stay would ever be long enough for us!!!
We travel on the 8th up to Manchester Airport, staying again overnight at The Radisson which is attached to the terminals by the Skywalk...….very convenient and we always seem to stay here as it is so handy.

The grooved windows up top are the Executive Lounge which we have booked again this trip.....
It`s a nice way to start the trip off......sometimes we can`t get it booked as it`s full, but we still enjoy our overnight even if we don't book the lounge......there is a very nice restaurant downstairs which we always enjoy too. And there is a very nice lounge bar to sit and pass the time.
There are snacks out from 5pm and complimentary wines, beers and liquor too. The snacks are alright but not great, but they are fresh and replenished often......the alcohol is help yourself.....yep, genuinely, even the bottles of hard liquor you can take as much as you like.
We have some wine, but that`s it......I couldn't imagine having more than a few glasses the night before a long flight…….but you do see some folks really.....help themselves.
We don't have to worry about car this time......we have decided to use a car service to take us too and from the airport on this trip and again in May......it`s more expensive than car parking costs, or coming on the train, but, the peace of mind of knowing we don't have to make the journey home with Tom trying to stay awake is a nice thought...….we were almost 4 hours last time and with the added issue of us all being poorly, it wasn't pleasant. So, we thought this was the most convenient thing to do. I hope it`s a success......it`s a local firm to us who have started doing airport runs, even airports that are so far away. We like to support local businesses where we can.
And again, we fly out to Orlando with Virgin Atlantic....probably our favourite airline and our favourite style of plane too..…..
I`ve said before......I like 4 engines!!!! It is a long flight...…..


There is something so sleek, beautiful and elegant about such a massive and impressive plane...…

I think the Jumbo Jet will be missed by so many when they start to exchange for another aircraft......and the Virgin one to me, has always been the most attractive of aircrafts......
We booked this flight in April last year, as soon as we knew we wanted to go back in March this year....and we were pleased we managed to get Premium seats on the row opposite to where we were last year upstairs in what`s known as The Bubble...….so the two empty seats below are where we`ll be this year...…only have the pilots in front of us here...…
Premium is good whether it`s upstairs or downstairs......it can be quieter up here depending of course on who your travel companions are. But, we were happy we got these seats booked.
​
With Virgin Atlantic, all food and drinks are complimentary......sometimes we fly with Thomas Cook and on there you pay for everything separately, but it`s not a great expense and TC flights can sometimes be hundreds of pounds cheaper......even a thousand pounds lower at times.
We fly with whoever suits us at the time with flight times and dates. TC for example don't fly every day in December and have varying flight times throughout the year. As long as we get there, either one suits us.
The food is usually decent especially in Premium, and we haven't ever had a meal we couldn't eat.....and a few little mini bottles of wine after the glass of sparkly when you enter the seats is very nice...….
It`s around a nine hour flight and it passes surprisingly quickly......we watch a few movies, of which there are plenty to choose from, we have food and then again we have afternoon tea.....and before we know it we are coming in to land. And as long as there`s no inclement weather we should be on time.
After the flight we have the rental car experience...…..
​
To be fair, with Alamo we don't really have any issues......well, not for many years....but we have had "that" guy who we were definitely disturbing by expecting him to serve us and get our car as quickly as possible...….
I think we have a note on our account now with them not to try and sell us upgrades or the extra unnecessary insurance they usually try and sell you......and sometimes we have heard them use less than honest tactics……
We book and pay for our car months ahead and we do make sure everything we need is on there.....at times they tried to tell us we didn't have two drivers on it and would need to pay extra.....then we can show them our copy to say we have paid for two drivers......it`s a little unfair and I`m sure they manage to make a profit out of many who are maybe first timers, you`re tired after a long flight where you`ve maybe been awake 18 hours. So, it can be stressful.....but fingers crossed last few years we haven't experienced that at all. All we want is to quickly get out of the airport and begin our trip...…
Coming up...…..
What ideas we have for this March trip...…..we don't usually plan, but there are places we like to visit and enjoy......and even manage to meet up with some folks this time again...…..I really hope anyone who reads this enjoys it, and love to hear your comments on the way along......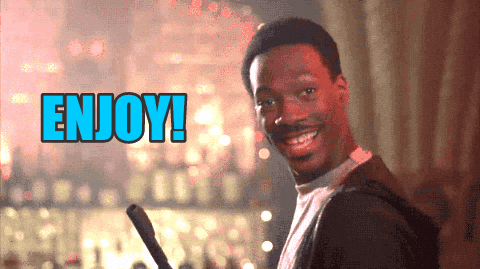 ​
Last edited: