Cajun Tinkerbell Princess
Here is the current list of DISigners that ARE ON VACATION!!!
ACTIVE DISigners
ONLY
- Please Post here or PM me with your vacation dates and where you'll be staying!! It doesn't have to be a Disney Vacation, it can be anywhere or just a break. I will update so requesters will know when you are on Vacation!
*** PLEASE ONLY POST HERE IF YOU ARE AN ACTIVE DESIGNER! While we love that you are going on vacation, if you are NOT a designer - there is no need to post that info here!!! This Thread is SPECIFICALLY to let requesters know if a designer is not available and when they will return. Thank You!!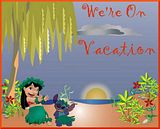 ​
DISigners CURRENTLY ON VACATION​


January 2011

February 2011

March 2011

Bababear - 10 -20 - Spring Break

April 2011

May 2011

June 2011

July 2011

August 2011

September 2011

Ohana90 - 16-25 - WDW

October 2011

Wendypooh - 2-8 - Jambo House

November 2011

December 2011

​